Around the lochs
17/02/18 14:49
Took Vincent out for his Saturday walk down Atholl Road, just posing as you do. Since my voice has returned after almost five weeks I was chatting to everyone. Having sung some arpeggios in the car to Vincent (he likes neither my singing nor my dancing) I was ready for CHAT! Then to our favourite coffee shop where he jammed himself under a table. I don't think he will do that again in a hurry.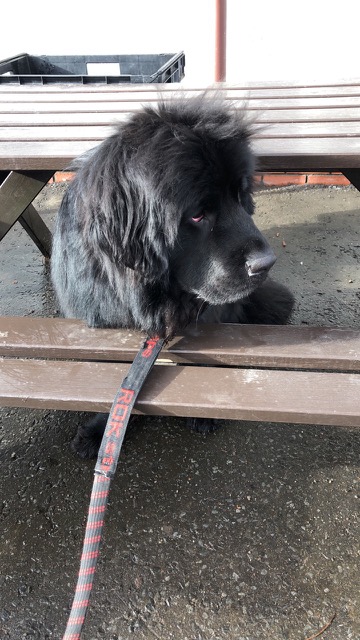 Off to Loch Faskally for some images, and then our first daytime stroll around Loch Drumore which is where Enchanted Forest is sited in October. It was still frozen there but lovely.
Click image for our lochside adventures!