29/04/17 09:10
Monday is the first bank holiday of May and a long weekend is about to unfold! Heading to Dundee tomorrow to see Talya and fix her printer and deliver the upgraded 15" MacBook Pro that has been sitting on my shelf for ages. She should get a while out of it before it finally hits the dust. This week we have had all kinds of weather and it looked like Adam was going to be stuck here in the heavy snow on Monday, but that was all gone by Tuesday, even though it was very cold. Spring looks to have taken a step back but as I look out of the window I can see budding trees so perhaps the setback was only temporary!
Anthony is heading towards the end of his first year at UHI and is writing essays all day to get through it all. He has enjoyed it I think and is looking forward to next year. After a really busy month at work, all seems to have quietened down a little but May is going to be a busy one on that front.
Adam brought up an Amazon Firestick last weekend and spent happy hours setting it up for us and then gorging on the BBC "Line of Fire" Season One which was great. Cannot wait to start S2 and more at some point this week. We are busy looking for shared online calendars but I think I can share mine with Anthony from my Mac, so will have to look into that thoroughly this weekend.
Alfie got a spring coat, on the morning that the snows returned so has been freezing all week, going from this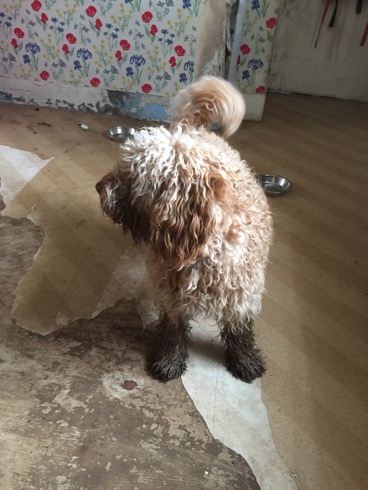 to this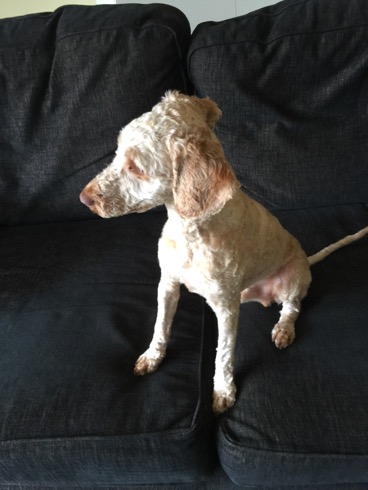 Which does make us laugh!